Are You Ready? Great!
Here's Where You Begin Your

ONLINE INTERNET BUSINESS COURSE!

Well alright. Congratulations! You are ready to start your entrepreneurial journey. And what a journey it is!
You've already used the scheduling tool for STEP ONE (Your free telephone overview).
If you're here that means I should welcome you to...


STEP TWO - PAID Program (there are 2 parts to this step!):

To begin your online SBI! Education classes, you'll just need to do these TWO things:

Step 2A - (Order the SOFTWARE). Purchase your SBI! software by clicking HERE ...( the actual ORDER FORM is at the bottom of that page) and then we'll be all set to go forward.
OK. SBI! ordered? Great! It's an AWESOME Value as you will soon know first-hand. OK then. Go right ahead now to Step 2B below and set up your first Online Internet Business Course class time. - all sessions are 60 minutes long. My program is 30 progressively structured sessions to fully complete the course. You will have opportunity to re-schedule or do a catch up session possibly during the very same week. Likewise, you may also move quickly ahead at your own pace (as long as you don't pass up the instructor!) .
*** FULL CLASS SCHEDULE IS AT END OF THIS PAGE!!***


STEP 2B - (Check the Schedule Below and Pay For Your Class Time). Next make your next learning session payment to PayPal using the easy form immediately below.
NOTE!:( Hopefully you have used the "tell your friends" section at STEP One and have received my e-mail for a lower rate! If not, the "Tell Your Friends" form is here for you again at the very bottom of this page. Save money on YOUR next class by telling everyone about this wonderful program.)


***Once you pay for your time slot(s) - I'll notify you again of the ACTUAL Class Times and Call In numbers! IT WILL ALWAYS BE YOUR RESPONSIBILITY TO GET THAT INFO. AND CALL IN TO THE CLASSES ON TIME. ***
If you pay for, but are unable to attend, a particular session, don't worry. You will either be credited for that session or you will get the next session for FREE ***.
After you complete the order, you will AUTOMATICALLY be taken straight to the scheduling system to schedule your time slot! Easy as pie.


_________________________________________________

JUST ONE MORE THING...

IMPORTANT! If you have NOT yet purchased a HEADSET, set up GIZMO and a web merchant standard - PREMIER PayPal account and SHAREDVIEW on your computer, Please do so NOW or it will be very difficult for you to proceed with the course. It's 4 very easy tasks - just get 'er done! Our lives together will be SO much easier. So thanks in advance for taking care of this.
____________________________________
ONE MORE LAST THING ( sorry! ) ____________________________________
Here's the link to the Scheduling System . Open the link. Once there, RIGHT Click on your mouse and do a "SAVE AS". Save the link directly to your computer DESKTOP. That way it'll be perfectly handy for the next time you schedule a time!
Voila! See? I'm already making your life easier!
Get ready for an absolute BLAST.
We'll see you over the Internet!


And as promised --- Here's the "TELL YOUR FRIENDS" FORM!!
---
Thanks for reading!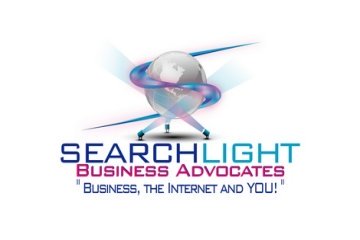 Click Here To See Our ANIMATED Logo !
Brian P. Hower
President and Founder
SEARCHLIGHT Business Advocates
www.business-internet-and-media.com
"Business, the INTERNET, and YOU!"
814-836-8701 or Toll Free: 1-866-452-4243
Click here to speak to us right now!
Contact
Email