Luxurious Bath Bombs
These premium large size bath bombs make the ideal holiday or special occasion gift!

(left to right: lavender vanilla,** grapefruit ** eucalyptus spearmint ** coconut lemonrass ** sweet spirted blossom)
What a perfect 'ready-to-go' gift (or just pamper yourself!) Each bath bomb is carefully shrink wrapped to ensure freshness then placed on a bed of kraft filling. The gift box is a 100% recycled box ready for a bow or to be wrapped.
Our goal is to provide you with a nourishing, detoxing and moisturizing bath as you pamper yourself with natural skin 'super foods' such as shea butter, sea salt, epsom salt, essential oils, etc. Each ingredient HAS A PURPOSE to promote mind/body healing.
Choose from the below 5 aromatherapy bath bombs:
'Sleepy' -

Lavender+Vanilla

| Nothing will give you a better nights sleep then the calming combination of lavender and vanilla. Enjoy the relaxing and calming effect on your body & mind from anxiety and restlessness.


'Energize' - Grapefruit | Awake the senses with the zesty combination of grapefruit & mandarin. This lively blend is a fresh way to uplift your body and mind and stimulate a cheery attitude.


'Relax' -

Eucalyptus+Spearmint

| Unwind after a long day with the healing combination of eucalyptus and spearmint. This stimulating combination will aide in clearing the mind and lifting your spirits


'Inspire'

Coconut+Lemongrass

|

OUR BEST SELLING SCENT!

Lemongrass is said to be the oil of energetic cleansing. Lemongrass oil is also said to boost self esteem, confidence, hope and mental strength. Combine all this with the coconut and you will feel inspired to take on the world!


'Flirty' - Sweet+Spirited Blossom | Evoke your sensuality with these energizing top notes of juicy mandarin, cucumber and white freesia combined gardenia, red rose, water lily and jasmine. Depth in this wonderful bomb is then enhanced with warm, sweet base notes of vanilla wrapped in sandalwood.
Compared to many bath bombs for sale (only 4oz), these hand-packed extra large bath bombs are each a generous 7.0 - 8.0 oz (2.75" x 3"). Each individual bomb is also placed in a clear shrink wrap to ensure freshness.
 Ingredients:
baking soda | neutralizes skin acidity, promotes elimination of toxins and helps refresh, renew and soften your dry skin
citric acid | naturally occurring antioxidant (it's also what makes the 'fizz' in the bath bombs when combined with baking soda)
sea salt | absorbs toxins from your skin and a natural exfoliator epsom salt | helps soothe muscle pain, tension and inflammation of joints \
kaolin clay | also known as 'china clay', kaolin clay vitalizes, purifies, and boost cell renewal of the skin.
corn starch | soothes and relives dry & itchy skin
shea butter | 'super food' for protecting, strengthening and moisturizing your skin
sunflower oil | rich in vitamin E that helps regenerate skin cells and neutralize free radicals
essential and/or fragrance oils | provides aromatherapy benefits for the body & mind
witch hazel | antibacterial and inflammation reducer
colorant | skin safe
ORDER HERE:

| | |
| --- | --- |
| Order Your Bath Bombs Securely Through Paypal Using The ADD TO CART Button Below. | |
1. Select Your Items Using the dropdown arrow.  Then click the Add To Cart button. (To order more than one bath bomb, simply click the "continue shopping" button At the upper right hand side on the Paypal Shopping Cart Page. Then select another item from our drop down list.)

2.
When Finished Shopping, On The PAYPAL Page, Choose Either The YELLOW Paypal Button To Use Your Paypal Balance OR The GRAY Button To Pay With A Credit Card. Your Selections Will Then Be Shipped To You In Approx 7-10 Days. 
Thank You!

Thanks for reading!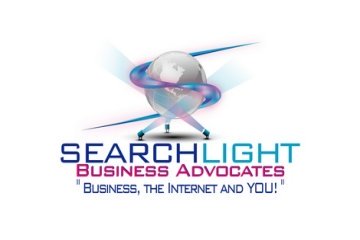 Click Here To See Our ANIMATED Logo !
Brian P. Hower
President and Founder
SEARCHLIGHT Business Advocates
www.business-internet-and-media.com
"Business, the INTERNET, and YOU!"
814-836-8701 or Toll Free: 1-866-452-4243
Click here to speak to us right now!
Contact
Email