WELCOME!
Congratulations!  You have just taken the very first step on the ultimate journey to your internet business development success!

Getting set up is literally as easy as 1-2-3 and 4!

1. Fill out this SECURE Form so we can process your new software!
2. Sign up for your FREE Paypal Business Account. HERE.
3. Book your first FREE Training session right Here.
DONE.
Next - and this is completely up to you...consider partnering with us!  Read on...

4. Would you like to have part or even ALL of Your system and services PAID?  Well you can. Become one of our cherished partners and simply spread the word about us. Whenever someone comes aboard from your recommendation, YOU make money!
Not just any trivial one time referral either. Ours is a HIGH percentage and RECURRING!  Get that into your mind. With our program, you can earn a lifetime of monthly recurring and ACCRUING income without limits.
So it repeats monthly and GROWS as big as YOU make it grow. And All you do is FIND them ONE time.
Get the fuller details HERE.

How many times can you refer something that EVERYONE truly needs?
If you think this is what you want to have in your money-making arsenal ( and why wouldn't you!?)...
Thanks for reading!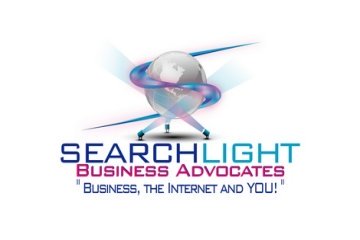 Click Here To See Our ANIMATED Logo !
Brian P. Hower
President and Founder
SEARCHLIGHT Business Advocates
www.business-internet-and-media.com
"Business, the INTERNET, and YOU!"
814-836-8701 or Toll Free: 1-866-452-4243
Click here to speak to us right now!
Contact
Email