You Need REAL BUYER Leads!

Here is an example ( a REAL- Life recently generated lead for our client) of a real buyer lead produced from our efforts and the fantastic system we use to do this. This particular client gets leads like this on a consistent basis and has been with us for over 4 years.
How many real buyer leads like this one do YOU want?  (click the image for larger view)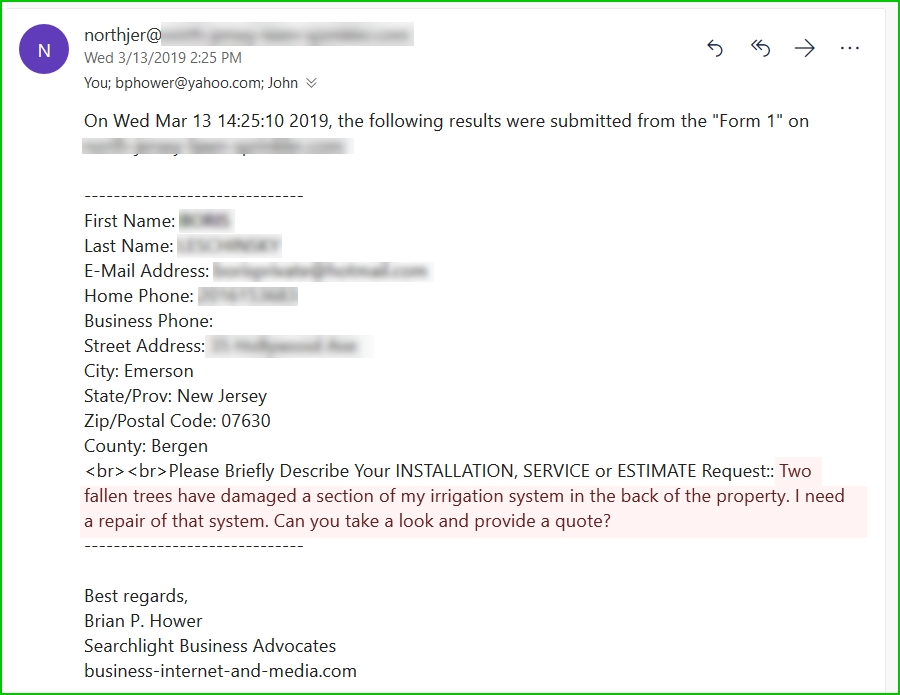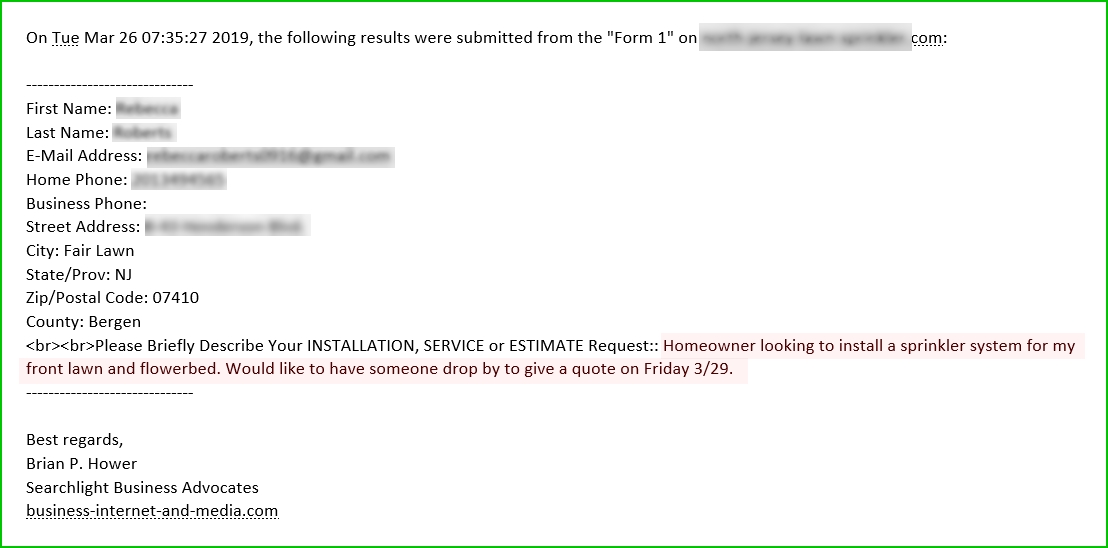 Thanks for reading!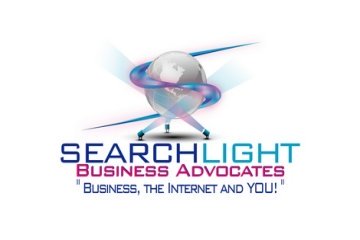 Click Here To See Our ANIMATED Logo !
Brian P. Hower
President and Founder
SEARCHLIGHT Business Advocates
www.business-internet-and-media.com
"Business, the INTERNET, and YOU!"
814-836-8701 or Toll Free: 1-866-452-4243
Click here to speak to us right now!
Contact
Email