Top 5 Internet Marketing Strategies 2017

There are so many options today when it comes to marketing your business. Which strategies work best? Traditional like print and TV ads? Digital options like E-mail and a great website?
Well, in today's world, I believe that digital is the new normal. You likely do too. We learn and interact all day long on our electronic devices!

So what do we recommend that you, the small business owner, allocate your marketing budget toward?

Consider the following as your top 5 marketing essentials:

1. Website - this is the communications hub and foundation for every small business.

2. Mobile - everyone walks around with a new appendage- a smartphone! Be ready for them!

3. Social - Social Media is now something you can't put off. Do it right and win big!

4. Video - video is interactive and grabs attention. Google ranks sites with video higher!

5. SEO - Search Engine Optimization - This is a complex but absolutely necessary item for all!


So those are the top 5. Ignore them at your own risk. But should you stop there? Only if your budget restricts you.
Technologies like e-mail and text message marketing are next in line, Then there are online and paid ads, retargeting, reputation management and more. And don't forget! Traditional media DO still have a place in an effective small business marketing plan.
Lots to think about. Right. We get it. We are small business owners too. That's why we literally made this stuff OUR business.
These decisions are critical for your current and future success. Work with us to make sure you fully understand every one of these technologies and how to get your plan right and working effectively and affordably for you.
Even if you believe you have a solid program in place, you'll be surprised by what you will learn!
Call us today for a
zero risk
, overview and consultation.
Thanks for reading!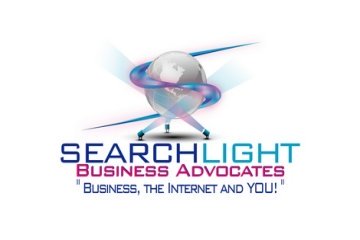 Click Here To See Our ANIMATED Logo !
Brian P. Hower
President and Founder
SEARCHLIGHT Business Advocates
www.business-internet-and-media.com
"Business, the INTERNET, and YOU!"
814-836-8701 or Toll Free: 1-866-452-4243
Click here to speak to us right now!
Contact
Email